Pressure washing can quickly beautify your home.
One of the most effective ways to quickly improve the aesthetic appeal and value of your home is to do pressure washing. We can transform the curb appeal of your home by a thorough professional pressure washing of your driveway, sidewalks, fences, house walls, decks, patios, screen enclosures, and pavers.
Due to a high level of humidity in our area during most months of the year, exterior surfaces of all kinds accumulate algae, mildew, mold, dirt, grime, and plant stains at a faster pace than in dry climates. Moisture provides an ideal environment for mold, mildew, and algae to grow on exterior surfaces, eventually causing damage. Bird droppings are highly acidic and cause staining and also pose health risks.
Trimming plants that are very close to or against your house walls will help reduce the growth of mold and algae on the walls as well as plant stains. The shade and raised humidity level created by vegetation that is excessively close to your house walls establishes a "mini-microclimate" that is an ideal breeding ground for mold growth.
It is also important to get rid of cobwebs and spider webs. Cobwebs are abandoned spider webs because they are no longer sticky enough to catch bugs. Having spider webs on your exterior house walls and windows increases the likelihood of having spiders in your home
Protect your largest investment by using an informed professional.
We use industry-leading equipment and techniques to achieve the best results with each type of surface. There is no "one size fits all" formula for pressure washing every type of surface material. For example, a wood deck requires a different approach than vinyl siding. It is also crucial that the correct amount of pressure is used for the numerous types of surfaces that can benefit from pressure washing. Using the wrong amount of pressure that is too high will cause damage. If we spot problems around your home, such as faulty window seals, we will bring this to your attention.
We stay up-to-date on all the latest industry guidance on how to achieve optimum results. It is important that the correct type of cleaning solutions be used so that your plants, grass, and outside furniture are not negatively impacted by the cleaning agents. Natural solutions, such as diluted vinegar, are an effective option for pressure cleaning some surfaces
How you benefit from pressure washing.
Doing an annual pressure washing of your exterior surfaces is a great way to prolong the life of structures and materials, such as fences, decks, and pool screens, while also maintaining the attractiveness of your home.
You may find that a quality pressure washing job eliminates the need to re-paint your home, potentially saving thousands of dollars. Keep in mind that if you are planning to paint your home, pressure washing is critical to having a fresh clean surface on which to paint. Pressure washing also benefits surfaces that you are considering re-sealing or re-staining, such as different types of decks or patios.
Michael Bergold, owner of Green Energy Landscaping, will evaluate your home exterior and recommend options to help keep the exterior of your home clean and in tip-top shape.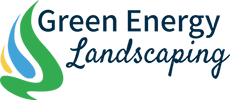 Green Energy Landscaping LLC
4278 Alt 19, Suite A, Palm Harbor, FL  34683

8:00 am – 7:00 pm (7 days a week)