Make your landscaping a wise investment.
Green Energy Landscaping services help property owners invest wisely in their outdoor environment. By using plants that require lower maintenance – meaning more drought and heat tolerant – "Florida-friendly" plants can help you save money on your water bills and also be more eco-friendly to our environment.
Anyone who has lived in this West Coast area of Florida knows we actually have periods of drought. By planning your landscaping to accommodate local conditions year-round, when opting for Florida-friendly vegetation there is no need to sacrifice the impact of colorful plants, trees, flowers and beautiful foliage that provide impressive curb appeal.
Our Florida-friendly landscaping services provide many benefits.
Many Florida-friendly plants are native to the state which is why they tend to do well in our area. This helps reduce both your long-term landscaping services maintenance costs for replacing plants that don't stay healthy or look scraggly, as well as less intensive ongoing maintenance.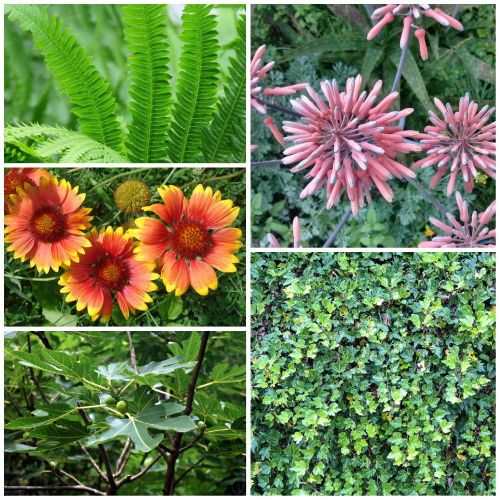 Green Energy Landscaping services can provide a comprehensive plan to make your property Florida-friendly, or we can just add to or revise your current landscaping by introducing some Florida-friendly/native plants. It is important to consider the type of soil they are planted in and the amount of sun exposure/shade. Florida-friendly plants include numerous types of:
Ornamental grasses

Shrubs

Flowers

Groundcovers

Palms

Trees

Ferns

Vines

Herbs

Cycads
Enjoy the beauty of seasonal plantings.
You can also choose from numerous flowering annuals, perennials, and herbs that are available on a seasonal basis that we can add to your landscaping. While some of them might require a little more TLC if they are not officially Florida-friendly, you can still enjoy the variety of beautiful plants that can grow in this area.
We deliver the highest quality landscaping services to our customers.
With a passion to please – and surpass expectations – we provide the know-how to beautify the exterior of your home year round.
Michael Bergold, owner of Green Energy Landscaping services, will meet with you to discuss a plan to make the exterior of your home both eye appealing and, if you choose, also make it Florida-friendly with the goal of both lower maintenance efforts and lower expense throughout each year.
Consider native plants as your first choice for a landscape that conserves water and energy, supports wildlife and pollinators, and looks like "Real Florida."
We provide the know-how to beautify the exterior of your home year-round.
We can provide a comprehensive landscape plan that meets your individual preferences about the look of your property and the level of maintenance required. Of course, we can also help you throughout the year in keeping your property looking top notch.

Our landscaping services include:
Plantings, Trimming/Pruning, and Weeding
Hedges, Bushes, Palms, Small Trees, Flowers, Edibles
We know how to correctly install and trim/prune plants and small trees. Keeping plants healthy and vibrant is dependent on providing the right type of procedures and care starting from when they are first put into the ground. Evaluating where to install plants is dependent on many factors, such as soil type, sun exposure, and final mature size. Keeping your gardens free of weeds makes your gardens look neat and attractive. Our landscaping service can routinely do your weeding so your property will always look its best. For your plants that require additional care, trimming promotes healthy growth, while pruning removes unnecessary branches. Due to the year-round growing season in Florida, many types of plants, such as hedges, small trees, bushes, and even many flowers, require routine trimming/pruning. Correct trimming/pruning is an expertise that is both a science and an art!
Mulching
Mulching is one of the most beneficial and quick improvements for your landscaping. It retains soil moisture so it reduces the need for water, reduces the need for pesticides, greatly enhances aesthetic appeal, and helps to control/discourage weeds. Other options for weed control include landscape fabric, which has pros and cons. It is very important to correctly lay mulch so that plants and trees do not get root rot. Bottom line is that your property can be quickly transformed by our landscaping service from blah to beautiful by weeding and a fresh layer of mulch!
Sod Installations
Sod can be used in large or small areas. Reasons to consider a sod installation include bare spots that won't go away no matter how much you water and fertilize them, insect infestations, dead grass, being overtaken by weeds, pet urine, or you want to switch to a different type of grass. Proper removal of old grass, leveling the ground, and preparation are crucial to having a successful sod installation. Once the sod is laid, it is necessary to follow watering guidelines so the sod can flourish and transform your property to have a beautiful lawn.
Yard Cleanouts
Due to Florida's year-round growing season, if routine maintenance has not been kept up, properties can get overgrown quickly. Our landscaping services include trimming/pruning of hedges, bushes and small trees; extensive weeding; and removal of dead vegetation and ground debris can transform your home from being an eyesore to being a showplace!
Create Walkways and Borders
To create visual interest and functionality, a variety of materials can be used to create walkways and borders such as rocks, shells, stepping stones, and bricks. We can provide design ideas that will help transform your property. The sky is the limit when it comes to being creative!
Rock Gardens
Create appealing displays using various size rocks/boulders and stepping stones combined with highly drought tolerant plants requiring very low maintenance. Plants that like soil with good drainage include succlulents, some ornamental grasses, some ground covers, sedums, and many flowering plants. Rock gardens are typically in full sun but can also be designed for shady areas, such as under trees, by choosing the appropriate plants. We have the landscaping services expertise to create stunning easy-to-care-for rock gardens for large or small areas.
More info about Florida-friendly landscaping.
The nine Florida-Friendly Landscaping (FFL) principles are the following:
Right Plant, Right Place

Water Efficiently

Fertilize Appropriately

Mulch

Attract Wildlife

Manage Yard Pests Responsibly

Recycle

Reduce Storm Water Runoff

Protect the Waterfront
When designing a plan for your home, Green Energy Landscaping service is focused on the importance of grouping plants together that have similar needs, such as watering requirements, amount of sun exposure, and soil type.
Water is a precious resource in Florida even though we have the second longest coastline in the U.S. Many counties have seasonal watering restrictions which should be a consideration when designing your landscape. Some counties have fertilization restrictions during certain times of the year. Therefore, our landscaping service chooses vegetation that will thrive year-round in our local conditions.
Know how you are affected by your Microclimate.
Within our area, we have "microclimates" – small areas that have varying degrees of temperatures than the areas they are surrounded by. Microclimates are impacted by the amount of sun exposure; the amount of shade; proximity to the Gulf and other bodies of water such as lakes, ponds and rivers; elevation; amount of tree canopy; and exposure to wind.
For example, if you live near a lake, the warmer lake water will heat cold winds from the Northeast that are passing over the lake. This means that properties on the north side of the lake will have wind with a colder temperature than on the south side of the lake.
If you have a property with many large mature trees, your tree canopy will create cooler temperatures under the canopy in the summer and warmer temperatures under the canopy in the winter. Our landscaping service can create a sitting area under a large tree canopy that will provide much enjoyment throughout the year. In fact, even if the temperature drops to lower than freezing, plants under your large tree canopy may not be affected by a frost, though your fully exposed plants elsewhere on your property away from the tree canopy might experience some frost damage. The survival of plants in cold weather can be dependent on only a few degrees of temperature difference combined with their location on your property and what protection they have.
Michael can provide expert landscaping service guidance on the microclimates affecting your property and develop a design that will meet your overall preferences and goals for the exterior of your home.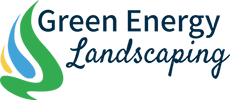 Green Energy Landscaping LLC
4278 Alt 19, Suite A, Palm Harbor, FL  34683

8:00 am – 7:00 pm (7 days a week)